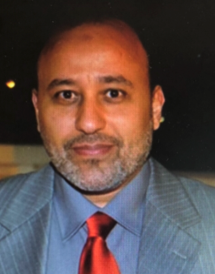 Dr. Sherif Hammad
Dr. Sherif Hammad is a self-motivated, value driven professional that started his own Tender and Market Access Consultancy for local and International clients in the UAE.
He has expertise in market access, tender management, sales, marketing, field sales management and in both strategic and operational pricing.
With extensive years of experience in the pharmaceutical industry, his career journey included several Global organizations working on different therapeutic areas.
Dr. Sherif has a Bachelor of Science (B. Sc. Vet. Medicine) from Cairo University, Professional Diploma in Marketing from the Chartered Institute of marketing, UK,  received his: Specialized certificate of pharmaceutical marketing research in 2012, a "Pricing Strategy Optimization Specialization Certificate" from the University of Virginia, USA and Health Technology Assessment Fellowship at HTA office & Wifor institute in Germany. To top this he is a certified as a trainer in his field.